Regular price
Sale price
$19.00 USD
Unit price
per
Sale
Sold out
"I've tried a few natural baby shampoos but none as good as this one! Smells amazing even I'm using it for my own body wash! Keeps my babies smelling nice and skin so soft."-Kris
Lavender & Vanilla 250ml
Handmade entirely from naturally cleansing, soft and gentle ingredients. This luscious & lathering wash is perfectly pH balanced, mild and great for all skin types. With the added benefits of probiotics, It's safe and recommended to use right from birth. This shampoo is also the perfect choice for your fur baby! The mild and warm Vanilla + Lavender scent will elevate feelings of joy and calm.

What makes us different from the rest?

Did you know that your skin has its own immune system. Probiotics have so much to offer our whole body, inside and out. Skin is our largest and fastest-growing organ. It is our body's coat and is what protects us. A significant portion of the skins immune system, just like our gut, consists of the residence of  bacteria acting as its first line of environmental defence; this is the skin's microbiome. Added probiotics help us maintain the residence of mostly beneficial bacteria to help keep inflammation in check, promote wound healing, and act as a barrier to some allergens and environmental toxins. We use this in multiple products, they help our products last longer and help improve your skin. Give your family the best!


Beauty From Bees exists because everyone deserves safe, pure, feel-good, natural products. And not just products that have a list of spectacular ingredients, but also products that have spectacular quality and give spectacular results.
*These may come white or pink, and that is normal. It is just the colouring of the Vanilla Essential Oil depending on the season it's extracted.*

Ingredients
Aqua - Water.

Coco Glucoside - Made from coconut & fruit sugar, this ingredient is a mild, high end soap that is very safe for all ages. It is what gives the shampoo its lather. 

Vegetable Glycerin - Derived from oils of plants, this ingredient helps to lock moisture into the skin and keep it soft and smooth. 

Butyrospermum Parkii (Shea) Butter -  a fat extracted from the nuts of the shea tree. It works to soften and smooth skin and hair.

Lactobacillus Ferment (Probiotics) - a good bacteria strain promoting healthy skin and scalp.

Cera Alba (Beeswax) - a natural wax produced by honey bees.  

Sodium Bicarbonate (Aluminum Free Baking Soda) - a natural mineral.

Sodium Alginate  (Seaweed Extract) - Extracted from brown algae.
Lavendula (Lavender) Essential Oil - extracted from Lavender plant.

Vanilla Planifolia (Essential Oil) -  extracted from the Vanilla bean.

Lactic Acid - naturally fermented and used to balance the pH of the products.
ALWAYS GLUTEN & NUT FREE
How to use
Apply a small sized amount into your hands or onto a wash cloth. Lather and apply carefully on your baby's face and body, always avoiding the eyes. Rinse thoroughly. Follow with our baby oil or baby body balm for ultimate hydration.




Our Guarantee

We stand by all of our products at Beauty From Bees and back them with a 30-day 100% satisfaction guarantee.

We know committing to new products can be scary, especially when you're not sure you're going to love them. We've got you!
View full details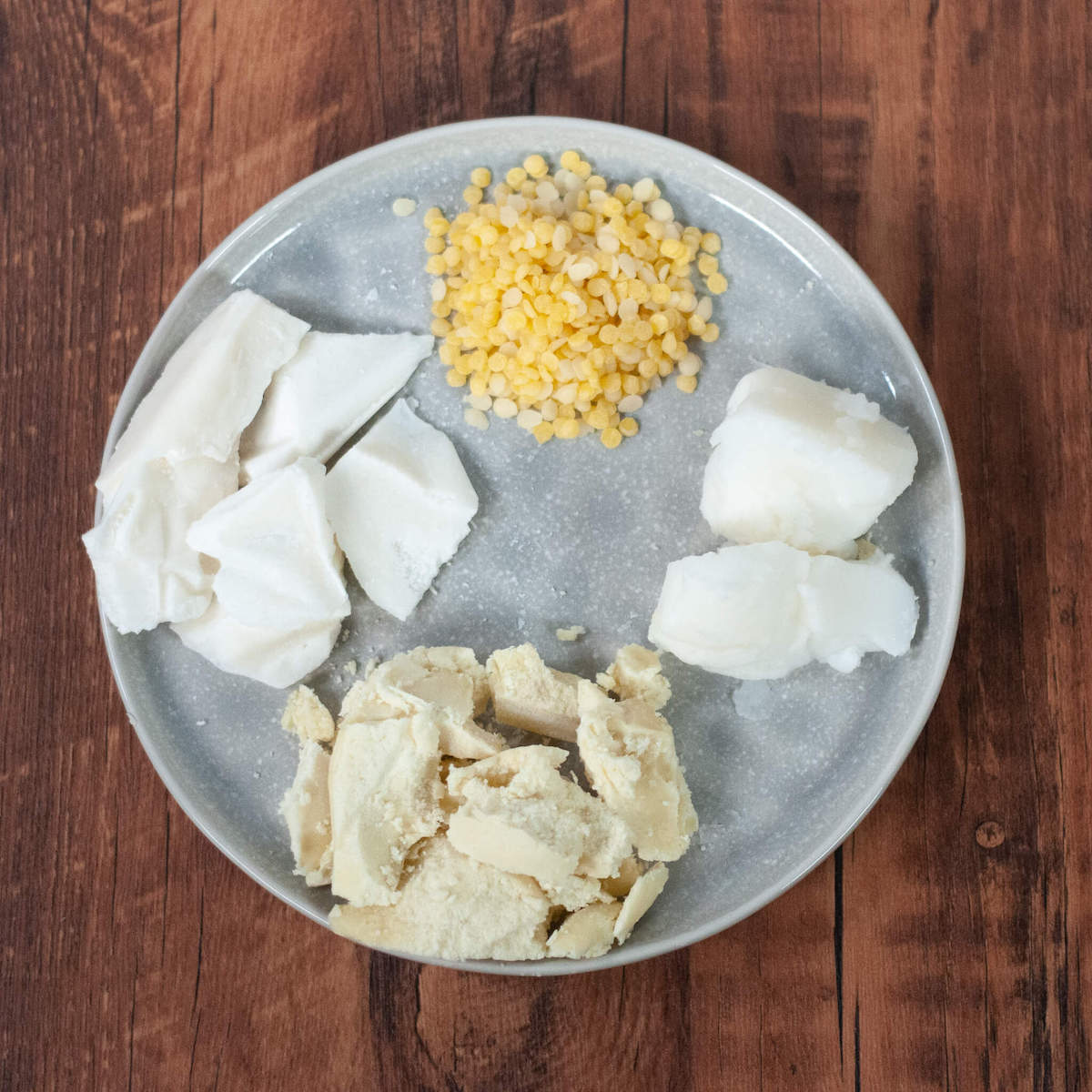 Natural Ingredients
All our products are made with 100% natural ingredients and handcrafted.
Our mission will never change and our standards will never decrease. Our brand is here with a solid list of quality ingredients.
They're filled with ingredients you know, ingredients that you can pronounce and ingredients that you can feel confident using every day.